Meet Our Pastors
Learn about our staff members who labor with us in ministry!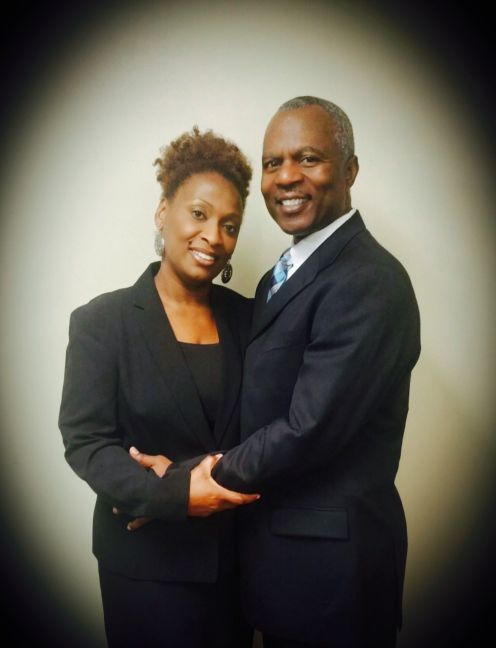 Kingdom Builders Fellowship Center in Racine, WI was founded in 2009 by Senior Pastor Leon Brown Sr., and his lovely wife Co-Pastor Debra Brown, Kingdom Builders Fellowship Center & Outreach Ministry is a Non-Denominational, Bible Believing Church where its mission is to minister good tidings unto the meek; to bind up the brokenhearted; to proclaim liberty (freedom) to the captives; and to loose those that are bound in every race, culture, and nationality throughout the community, city, state and worldwide (Isaiah 61:1) Kingdom Builders are People Building People for the Kingdom of God.
Pastor Leon has more than 30 years of teaching and counseling, which enable him to reach others with humor, warmth, transparency and strength. He is a Godly husband, father, teacher, conference speaker, role model and mentor.
Under the guidance and vision given to Pastor Leon, and his obedience to God, Kingdom Builders has established a number of programs that are and continue to change many lives in the city of Racine. His programs include Kingdom Manna which has now become the biggest food pantry based on poundage distribution in the State of Wisconsin serving over 9,000 families on a monthly basis. Adopt A Block and Mosaic Ministries which serves and brings the word to Senior Home Complexes in the City to name a few.
Other programs include youth programs that promote education where mentorship is also provided. Kids are provided resources how to get to College, how to get better grades, and how to be great young men and women who can make a difference in our world and defeat the odds. With a vision to change lives in the youth, Pastor Leon has also established a Benefit Program A.I.M. (Abilities Inside of Me) created for students who have demonstrated commitment, volunteerism, community outreach and academic improvement and achievement.  By being a faithful servant, many lives have been changed as a result of Pastor Leon's obedience and vision.
Pastor Leon has been happily married over 35 years to the love of his life, Co- Pastor Debra. They are the proud parents of 3 children; Alyssia, Tiffani, and Leon Jr.